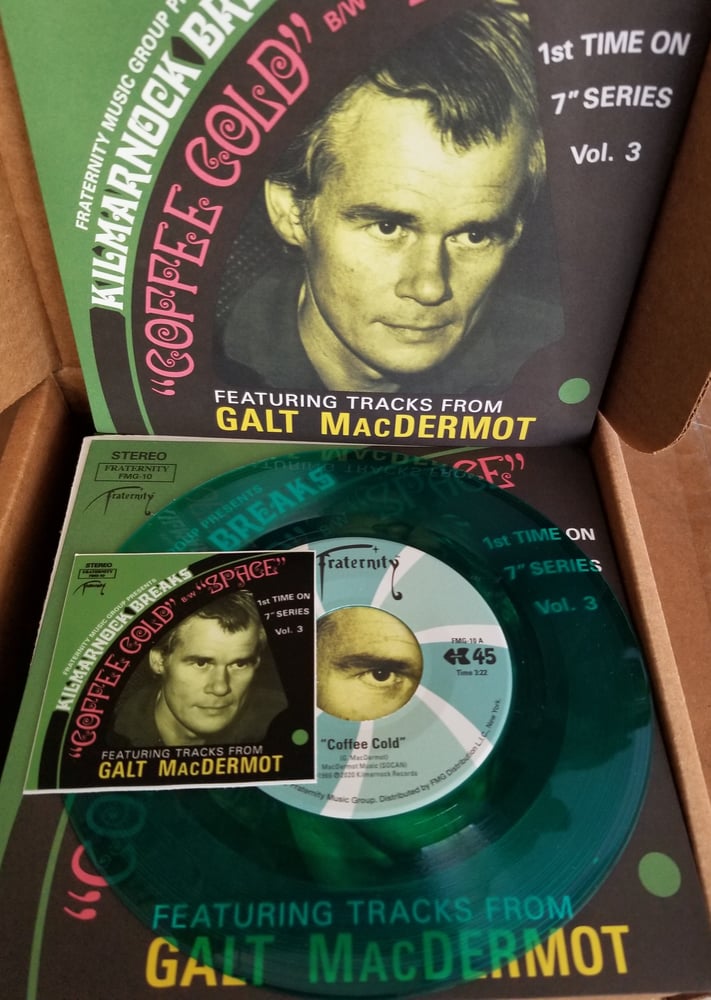 Coffee Cold / Space (Real DJ's Have Doubles - Green Vinyl with Bonus Sticker) - 7"
by Galt MacDermot
$

25.00
---
---
2 Limited Edition Green Vinyl Copies with a Bonus Sticker of the front cover.
Two of the hardest to find, most recognizable tunes from the catalog of master composer Galt MacDermot are on 7-inch for the first time. The moody "Coffee Cold," originally from the 1966 Shapes Of Rhythm LP, is funky and deep enough to be a Portishead instrumental, and in fact was re-purposed along these lines by Handsome Boy Modeling School for their tune "The Truth." The funk and breaks world already knew MacDermot from the Hair soundtrack, when it turned out the main sample from the biggest hip hop song of 1993 (Run DMC's "Down With The King"), had been from one of Galt's tunes. But "Space," used in 1996 on Busta Rhymes' "Woo-Hah", the B-side of this new Fraternity release, is from MacDermot's much more obscure Woman Is Sweeter soundtrack and remains much harder to find. Fully re-mastered from the original tapes, this new Fraternity Music Group pressing is back-to-back iconic instrumental jazz-funk classics (including un-credited drum performances by legends Bernard Purdie and Idris Muhammad) and is an essential addition to the funky DJs crate.