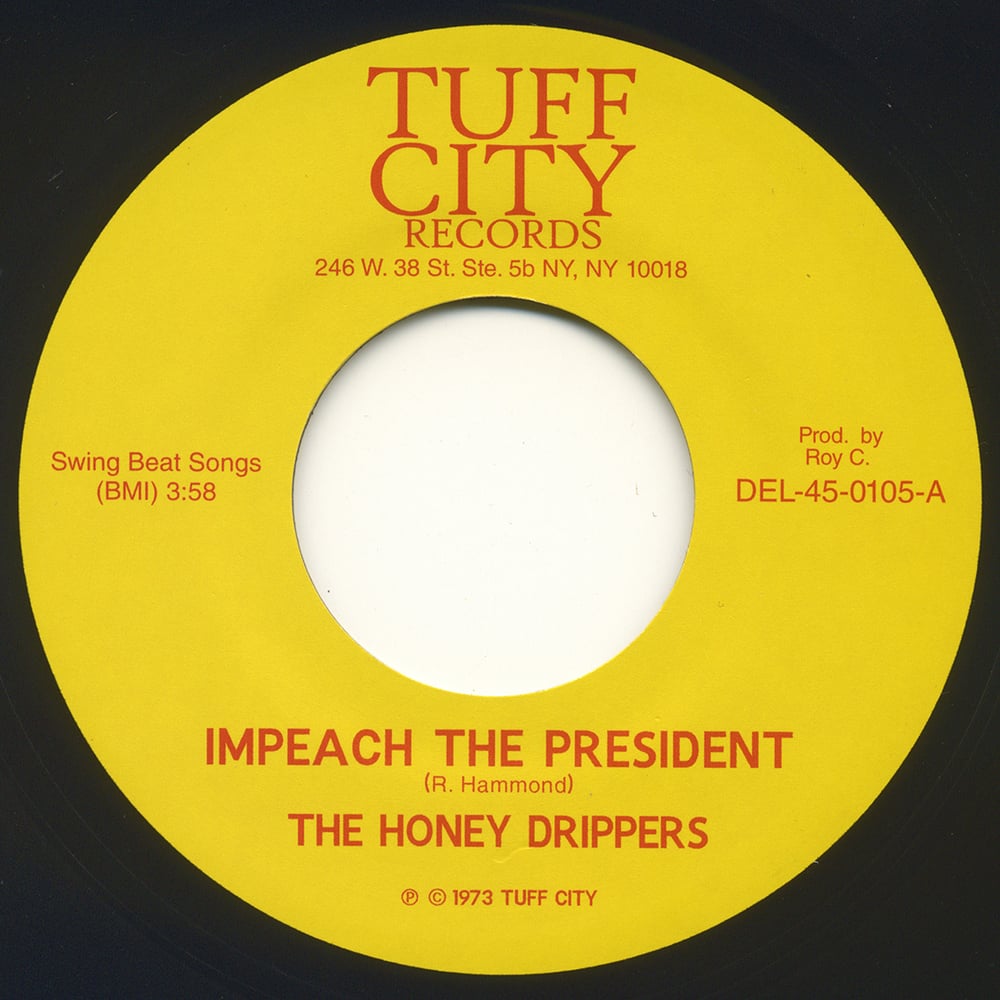 Impeach The President / Roy C's Theme - 7" Vinyl
by The Honey Drippers
$

10.00

/ Sold Out
---
New Re-Issue From Tuff City Records

The Honey Drippers' "Impeach The President" is widely considered to be the most sampled track in the history of hip-hop. Artists such as 2Pac, Slick Rick, Nas, LL Cool J, N.W.A, Ice Cube, Eric B & Rakim, Audio Two, Kris Kross, Common, Super Lover Cee & Casanova Rud and, many, many more have looped, chopped, and sequenced this legendary break.

This is the first 7" release of "Impeach The President" since its original release on 45 in 1973. Remastered from the original multi-track tapes, true to the original pressing, this is the definitive reissue of this breakbeat classic.