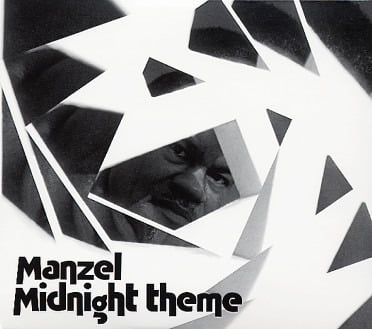 Midnight Theme - CD
by Manzel
$

9.00
---
---
Manzel—Midnight Theme (Dopebrother Records)
The term 'holy grail' is frequently used in record digging circles when it comes to those elusive slabs of vinyl that have attained legendary status. And at the top of the stack when it comes to these holiest hunks of funk is Manzel's "Midnight Theme" (recorded in 1975 and originally released by Fraternity Records in 1979), one of the most collectible funk and breakbeat 45s ever. Though "Midnight Theme's" infectiously laid back synth lines percolate within a seamlessly smooth groove, the song's claim to fame is its booming opening drum break—eight bars of crispy snares and hi-hats that have become the stuff of hip hop lore. "Midnight Theme's" beats have not only graced old school compilations like the pre-Ultimate Breaks & Beats "Octopus" series, but they've been immortalized in the digital age as the sampled rhythm behind rap classics by De La Soul, Cypress Hill, and many others.
World-class record collectors and purveyors of quality funk, soul, hip hop and dance grooves, renowned producer/DJ/remixer Kenny "Dope" Gonzalez of Masters at Work & Victor "The Undercover Brother" Piagneri recognized that the power of Manzel's music still resonates some 25 years after its initial release. Tracking down the group's bandleader/ keyboardist Manzel Bush, now a Lieutenant-Colonel in the U.S. Army, Kenny & Victor reissued "Midnight Theme"—along with the group's other masterpiece, 1978's disco-break fueled "Space Funk"—on there Dopebrother imprint in early 2003. During the process of recovering the original masters of Manzel's holy grail, they discovered the breakbeat equivalent of the Lost Ark of the Covenant—an entire album's worth of Manzel material that had been languishing in the vaults for years. Thus, we have a gift from the rare groove gods, Manzel's Midnight Theme, the album.
More than merely a showcase for Manzel's elusive original 45 sides (the B-sides for which, the Blackbyrds-esque "Sugar Dreams" and the kinetic, break-heavy "Jump Street" are also included here), Midnight Theme introduces a group that surely would have taken its place amongst the top jazz-funk instrumental combos of its time had its music reached a wider audience. With band-mates Larry Van Dyke on guitar and Steve Garner on drums, Manzel Bush's knack for timeless keyboard melodies and succinct arrangements are in evidence throughout. Opening with a four-on-the-floor equivalent of "Midnight Theme's" drum break, "It's Over Now" is a disco burner easily compatible with contemporary dance tracks. Similarly, up-tempo gems like "The Party" and "Just For You" fuse the crew's trademark lush string lines, plaintive Moog melodies, and pumping club rhythms to perfection. A mid-tempo number in the tradition of "Midnight Theme," "Evil, Wicked, Mean & Nasty" rides wicked hip hop-friendly beats before giving way to a grand groove of a bridge. Meanwhile, "Long Way Home" and the original ballad take on "It's Over Now" show the band to be just as attuned to the subtleties of more meditative material.
With Kenny Dope & The Undercover Brother on the mix re-tuning Manzel's masterworks in the form of additional, exclusive 12 Inch remixes of the title cut and "Space Funk," Midnight Theme is nothing short of an event. As is only appropriate for such an important release, the album is packaged in a striking eight-page fold-out CD booklet that lovingly documents the original recording sessions. Brace yourselves, rare groove fanatics. Your Theme music has finally arrived.